I admire people who can keep up with multiple blogs and still have a "full" life to live. I definitely need some lessons on effective time management, but recalling this certain blog thingy wherein one takes the challenge to blog on all days of the month (gosh, I forgot what it's called***), I am trying to achieve just that, and in order to do that, I need to really devote a little of my time to each of my blogs so I can be successful. This challenge does not apply to my travel blog
Jenn on the Go
, because editing pictures for that blog would eat my whole day.
Anyway, on this blog, I post pictures of different colors per day, and since there is no specific color meme for Sunday, I will post my Mellow Yellow Monday posts every Sundays.
Today am sharing to you the
Mango Cheesecake Coffee Cooler
, which mom had when he had a food trip at
Cafe City 1888 (SM City Fairview)
. It sure was interesting to combine mango with coffee, but since I am not a big fan of mango (I do eat mangoes, yes, but I can also live without it), I didn't really like it that much. Mom said the mango gave it an interesting twist, so I guess one should really like mangoes to appreciate this drink. Hahaha.
It's been a while since we last ate there. While I don't really miss it, sister seeing me editing the pictures made her wish we would eat there on our next food trip as she wasn't around the time we went there (I was with mom and bro). Should this push through, I think I will just go for their light snacks and a cup of hot coffee.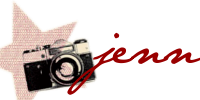 *** Edit (4:54pm) - the term am looking for was
NaBloPoMo
.